Sanitize firefighter PPE with the natural power of ozone.
Firefighters need to regularly sanitize their turnout gear. Fresh Gear does that.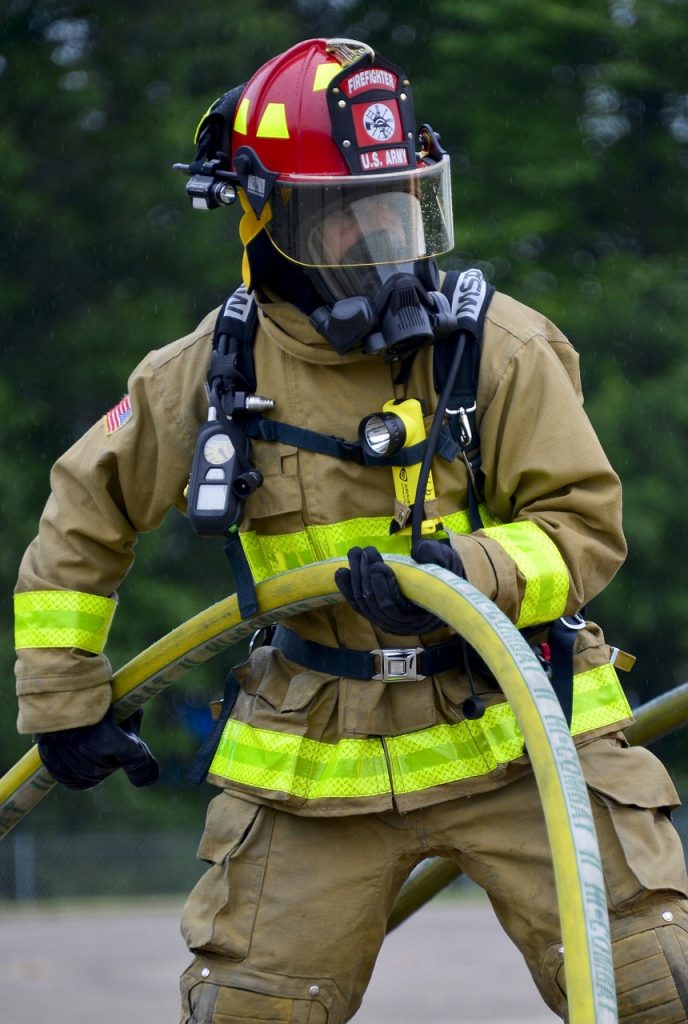 As an emergency first responder, you routinely put yourself in dangerous situations in order to save lives, and we are thankful that you do!
The community needs you more than ever!
Don't let an infection take you out.
"LION TotalCare uses ozone in every extractor cleaning cycle to treat for biohazards. This cleaning agent is extremely effective, nontoxic and chemical-free while providing 99.999 percent sanitization from germs, viruses and bacteria. This ozone process exceeds NFPA 1851, 2020 Edition's requirement for sanitization without using high wash temperatures that, over time, can shorten the life of your PPE."
Click link above for full article in June 2020 edition of Firehouse Magazine.
Why Firefighters Need Fresh Gear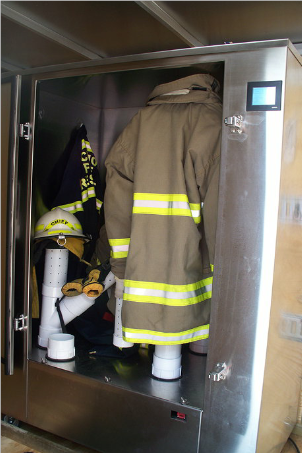 This is Where Fresh Gear Comes In
Fresh Gear kills up to 99.99% of pathogens including MRSA (staph), HIV, hepatitis, H1N1, MERS, SARS and other viruses, neutralizes carcinogens and removes odors from your bunker gear.
After a service call, throw all the PPE (helmet, gloves, jacket, pants, boots and SCBA) in the Fresh Gear machine for 30 minutes. The gear comes out dry, sanitized and ready to safely use again.
Regularly using the Fresh Gear Rapid Sanitizing System extends the life of fire gear by neutralizing the contaminants that erode your gear over time.
Career fire fighters and volunteers alike benefit by having their fire gear sanitized regularly to reduce the chance of infection and cross-contamination.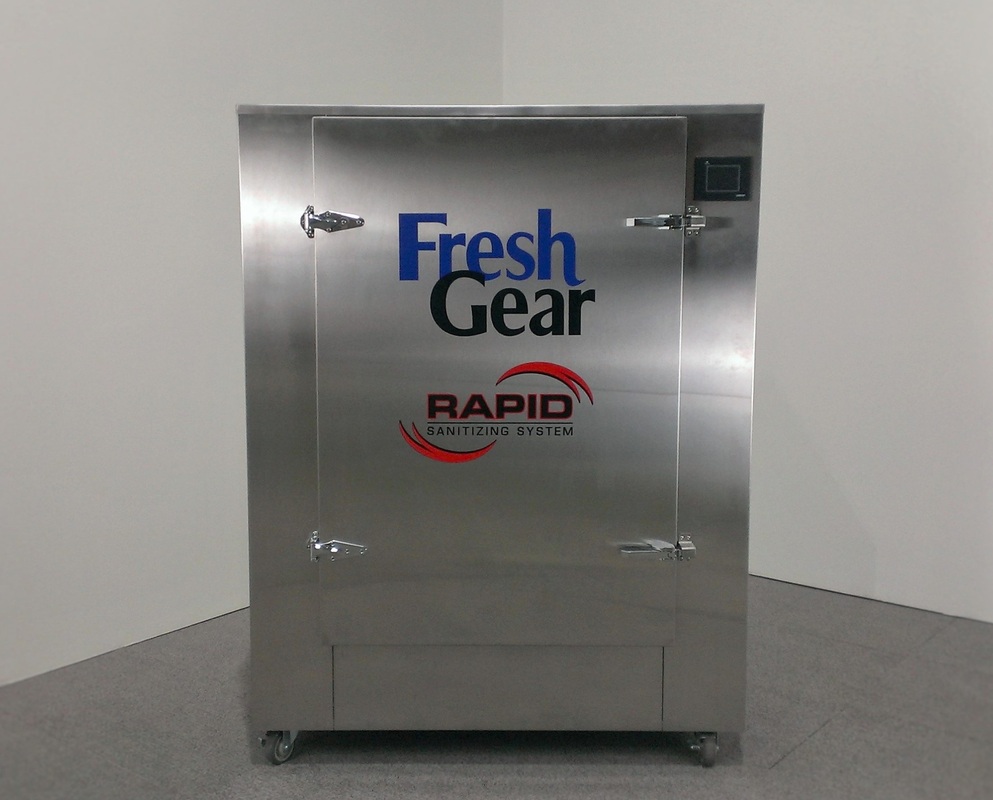 The Fresh Gear Rapid Sanitizing System is durable, adaptable and mobile. Leave it in the corner or move it to wear the action is. It's your choice.
Never Wet
Traditional washing leaves your gear wet and takes hours to dry out.
Never Gone
Sending your gear out for cleaning leaves it unavailable for days.
Simultaneously Dries
Fresh Gear dries damp turnout gear while simultaneously disinfecting and deodorizing.
NFPA 1851 Compliant
Fresh Gear is NFPA 1851 compliant. No agitation or tumbling, no detergents and no heat to increase material degradation.
Save Money
Extend the life of your turnout gear by killing bacteria inside and reducing moisture.
Easy to Use
No special hookups or installation. No consumables to fill or empty. Just plug into the wall and your sanitizing bunker gear.